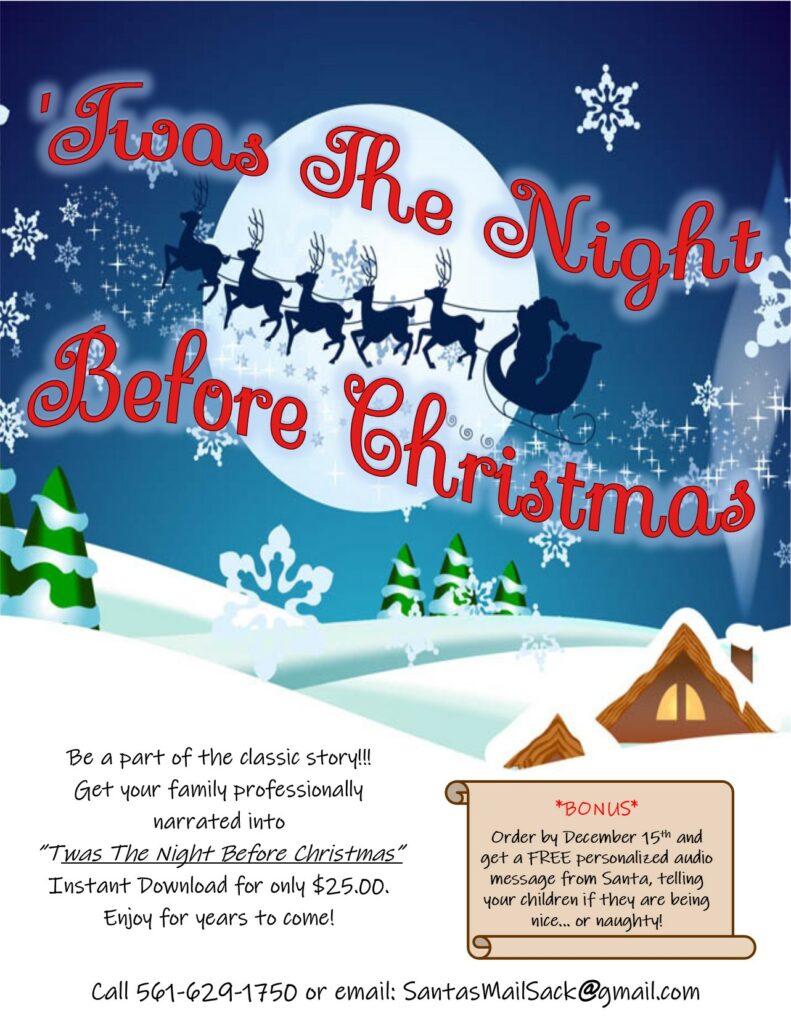 Happy Holidays!!
Make your seasons greetings even more magical, by putting your family smack dab in the middle of a timeless holiday favorite!
For just $25.00, you and your family can be narrated into the classic:
"Twas The Night Before Christmas"!
Complete with music and sound effects, this telling of the classic story turns you and your loved ones ( fur babies, too! ) into the stars of the show!
BUT WAIT... Order by December 15th and receive a free Bonus audio message from Santa, telling your children if they are on the Nice or Naughty List! Either way, Santa's message is always positive and encouraging.
Makes a fantastic gift for family and friends, too!!
ORDER FAST...this spectacular promotion starts Sunday, November 10, 2019 through Saturday, December 20, 2019. After that, we cannot accept any more requests.
ORDER TODAY!
For more details or to order:
Call: 561-629-1750 or email: SantasMailSack@gmail.com
Hold on, we aren't done yet!!
There's something extra spectacular for our local residents...
Begin your journey down the exciting road of American Kenpo Karate with this FREE TRIAL!!!
If you live in the Palm Beach area, and you have been thinking about
taking self defense...
NOW IS THE TIME!!!
RAZOR"S EDGE KENPO KARATE ACADEMY in Lake Worth, Florida, is
giving away this exclusive free trial when you order, 
'Twas the Night Before Christmas"  personalized story.
There has never been a better time to invest in yourself or your
children's future.  So, what are you waiting for?
Take that first step...
Pick up this incredible Free Offer and start learning Confidence,
Courage & Self-Esteem Through Self-Defense.
Tell em Santa sent ya!!!!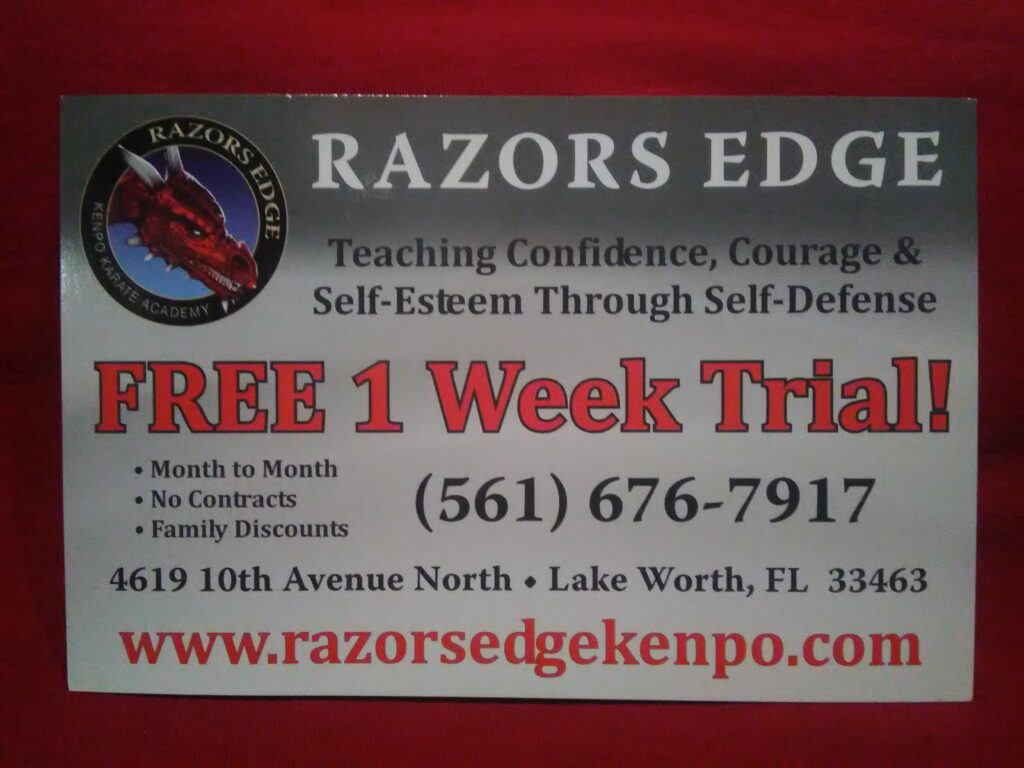 Call: 561-629-1750  or  email: SantasMailSack@gmail.com